Apprenticeship vacancies with HWGTA
            Have a look at our vacancies below!
Please note this is not a complete list of vacancies available at any one time.
As Accountancy and Engineering apprenticeships have one intake each year in September, these will not be advertised all year round and may just feature the company recruiting or type of role(s) available. 
We recommend you send in your applications even if you don't see a vacancy to suit you. This enables us to assess you and match you with vacancies as soon as they come in to us.
Please let us know on your application form if there is a specific vacancy you would like to apply for.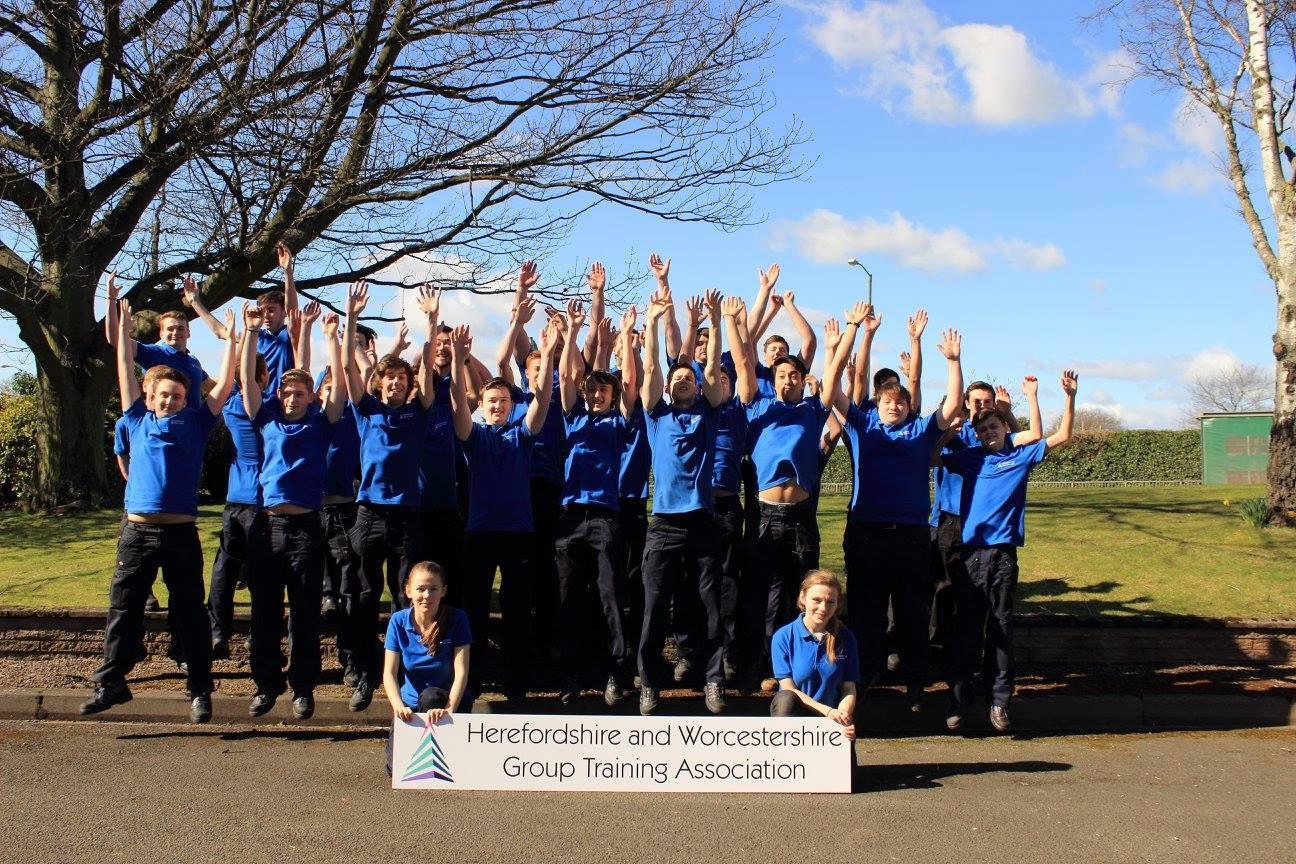 A fantastic opportunity for an enthusiastic person to join our thriving business. We are seeking a hard-working customer focused individual who will enjoy working in a fun, busy, environment.

Purchasing orders
Data inputting for sales processing
Dealing with customers over the phone
Filing
Money chasing
Customer Care
Database and template management

Desired skills

Excellent computer skills
Clear and polite telephone manner
Good organisation skills
Ability to work within a happy energetic and proactive team

Personal qualities

Happy and positive demeanour
Enthusiastic and keen to learn
A can-do attitude
Likes dogs & children (as family run business)

https://www.findapprenticeship.service.gov.uk/apprenticeship/-495008

Contact Hayley Grismond

01432 377010

hayley.grismond@hwgta.org

Abacus Associates

Excellent opportunity working for an established firm of financial advisers. You will work in a busy office providing an efficient and comprehensive admin service to our advisers.

You will be responsible for a range of administrative and customer service tasks including:

Opening and distributing post
Scanning
Answering the phone
Stationery requests

You will meet and greet clients/visitors to the office and have regular contact with insurance providers and advisers.

Desired skills

Computer literate with a good knowledge of Microsoft office
Attention to detail

Personal qualities

Positive attitude
Self-motivated with the ability to work individually or as part of a team
Enthusiastic
Ability to prioritise work and meet set deadlines

https://www.findapprenticeship.service.gov.uk/apprenticeship/-518180

Contact Hayley Grismond

01432 377010

hayley.grismond@hwgta.org

Clarke Jeffreys Insurance Brokers Limited

Insurance Account Handler Apprentice

You will work in a friendly, forward thinking office with interesting work ranging from Business Insurance to Car Insurance to Insurance for Bodyguards looking after high net worth individuals. An opportunity to learn from the ground up with full training given and the opportunity for development within the business for the right candidate.

Ensure accuracy, efficiency and professionalism when dealing with both the client and insurer and conducting related administration work:

New business
Renewals
Mid term adjustments
Claims
Queries
Premium financing arrangements
Cover note insurance
Ensure all business activity fully complies with FCA regulation and company procedures as detailed in the compliance manual - use checklists and support documentation as provided by the company to assist with demonstrating compliance
Achieve and maintain a high level of customer service and promote exceptional customer care standards at all times
Develop and maintain a professional working relationship with all clients
Actively secure renewal business by re-broking existing business to ensure the client is presented with the most suitable and cost-effective cover
Support the Account Executive with duties where required

Other office duties such as scanning, daily post, working on spreadsheets, making teas and coffees etc.

Desired skills

Computer literate
Experience of excel
Customer service skills

Personal qualities

A 'can-do' positive attitude
Polite with an excellent manner
Motivated
Enthusiastic

https://www.findapprenticeship.service.gov.uk/apprenticeship/-506695

Contact Hayley Grismond

01432 377010

hayley.grismond@hwgta.org

BPI Stretchfilms (Leominster)

Quality Assurance Service Apprentice

An exciting opportunity working for a leading global producer of high performance agricultural film with businesses around the world choosing our innovative films to grow, harvest, package and protect their products. You will be part of a busy, active team supporting the day to day running of the business.

Reducing/preventing product defects in the manufacturing process that lead to product failures. Involvement in Process control and continuous improvement. Conducting daily machine and process audits associated with ISO: 9001:2015

Technical Knowledge, Thoroughness, Communication, Planning, Risk Assessment, Analysis, Resource Product Testing, Computer Literacy, Organisation, Multi-tasking, Troubleshooting, Compliance.

Training Program/Duties:

Working together with a Quality Assurance (QA) team to assess product problems and brainstorm solutions
To learn how to audit and inspect production machinery and employees to make sure the production process runs smoothly
To gain skills in film analysis using laboratory tests equipment to determine the products tensile strength, tear & puncture resistance and film gauge
Learning how to investigate causes of defects that occur from internal & external rejects using the 8D methodology
Learning how to communicate with other departments to assist in resolving non-product related quality issues such as pricing errors, incorrect products being delivered and product damage via transportation
Learning how to apply technical skills related to the product being tested (knowledge of programming languages to software QA, knowledge of machinery for hardware, etc.)
Learning what is required to ensure the company and its employees and conforming to regulations and international standards when it comes to testing and quality assurance

Desired skills

Computer literate, basic knowledge of Microsoft Word and Excel.

Personal qualities

Keen and enthusiastic with the desire to grow and develop in an office administration role.

https://www.findapprenticeship.service.gov.uk/apprenticeship/-517010

Contact Hayley Grismond

01432 377010

hayley.grismond@hwgta.org

Border Office Supplies and Systems Limited

Warehouse, Distribution and Installation Apprentice

You will work as part of the distribution team, ensuring goods, office furniture and office machines are installed and supported. This is within a 100 mile radius of Hereford.

Duties will include:

Distribution and installation of goods and services, mainly furniture
Working with young dynamic team
Checking of goods inwards
Liaison with suppliers
Distribution of goods
On site installation of office furniture
Training given on computer system
Opportunity to learn IT & copier skills
Forklift truck training given

Desired skills

Common sense
Physically fit
Computer skills
Customer skills

Personal qualities

Would suit someone who can work well with team and be presentable in front of customers.

https://www.findapprenticeship.service.gov.uk/apprenticeship/-508864

Contact Hayley Grismond

01432 377010

hayley.grismond@hwgta.org

Amada United Kingdom Ltd

Excellent opportunity to work in a fast paced and expanding Global Engineering Company, recently awarded Large Apprenticeship Employer of the Year. Gain practical experience training with engineers on world - class engineering technology. Fully funded training course leading on to a HNC in Engineering.

Extensive in-house training with AMADA engineers on world class engineering technology.

Refurbishment of pre-owned machines
Maintenance and service
Installation
Machine consultancy and software demonstrations to customers

Our Apprentices make a genuine contribution to AMADA's business success and are a valued asset to the team. They are seen as the foundation of our corporate strategy to develop from within.

Desired skills

Candidates will be required to demonstrate a passion for engineering through work experience and/or hobbies and activities
We are looking for practical engineers of the future

Personal qualities

Practical candidates
Strong work ethic
Enthusiasm for learning
Flexible attitude
Smart and professional presentation

https://www.findapprenticeship.service.gov.uk/apprenticeship/-515785

Contact Dale-Victoria Wooldridge

Dale@hwgta.org

01905 330720

Komatsu Mining Corporation

Komatsu Mining Corp. Group, is a worldwide leader in high productivity mining solutions based in St. Johns, Worcester and are looking for an Engineering Apprentice to join their growing Product Engineering team. This is an excellent opportunity to develop a successful engineering career with a leading engineering business.

We are looking for a motivated and enthusiastic individual who wishes to develop their career within the Engineering industry. Engaging upon a 4-year training programme, the role will involve training at WGTA. This will be on a pre-defined programme that will provide the individual with the necessary skills to fulfil the role as a Design Engineer within the AFC Engineering team. When not in the classroom, there will be on the job training within the company which will involve being assigned to a project team to work on live projects and contributing through supporting the team.

After completing the apprenticeship, you would be given full support to lead to the opportunity of becoming a Design Engineer within the Armoured Face Conveyor team of Engineers, here in Worcester.

The Design Engineer role, once qualified, will be based in the Worcester office and will involve working on all aspects of AFC equipment, producing designs to support the global market.

Core duties:

Work within the engineering team to support the design of heavy-duty industrial mining equipment
Use internal systems to perform engineering calculations as required and consult with the appropriate subject matter experts for guidance
Support the production of layouts, CAD Models, bills of material and production information for assigned projects
Support the preparation of bids as required
Keep up to date with emerging CAD and other relevant technologies

Desired skills

Good communicator
Literate & numerate
Good IT skills
Can work independently
Asks for help when unsure
Team player with the ability to follow instruction

Personal qualities

Positive attitude
Self-motivated
Enthusiastic
Trustworthy
Honest
Has Integrity

https://www.findapprenticeship.service.gov.uk/apprenticeship/-516062

Contact Dale-Victoria Wooldridge

dale@hwgta.org

01905 330720

Severn Machines Limited

Severn Machines Limited is now actively looking to grow our work force and believe that adding apprentices is the best way to achieve long term success within our company.

Successful applicants will have the opportunity to work with the full range of TRUMPF equipment in our refurbishment programmes including Laser cutting, Punching & Pressbreak machines. Severn Machines have a vast amount of experience with TRUMPF equipment and are the UK's only certified partner of TRUMPF so there will be many exciting projects and training courses to undertake and give the best apprenticeship available.

You will be gaining practical engineering skills while working within a team at Severn Machines and at Worcestershire Group Training Association
Get extensive in-house training with Severn Machines engineers on all the range of TRUMPF machines
Carry out a full range of tasks including: refurbishments of used TRUMPF machines, Maintenance & Service

Benefits

A competitive salary
Company uniform & all safety equipment
Fully funded training course leading to HNC
Help & support in your self-study
25 days annual leave per annum plus Bank Holidays

Desired skills

Logical thinking
Problem solver
Good communication skills

Personal qualities

An enthusiasm for engineering
A strong and flexible work ethic
Good time keeping
Smart & professional presentation

https://www.findapprenticeship.service.gov.uk/apprenticeship/-515181

Contact Dale-Victoria Wooldridge

dale@hwgta.org

01905 330720

The following companies are looking to recruit Engineering apprentices for September 2020 starts.

Malvern Panalytical (Malvern) - Electronics

Titan Steel Wheels (Cookley) - Mechatronics

Wienerberger (Hartlebury) - Mechatronics

Roxel (Kidderminster) - Mechatronics

Sencon (Droitwich) - Mechatronics

Gardner Blade (Pershore) - Toolmaking

Ashland (Kidderminster) - Mechatronics

RG Luma (Worcester) - Technicians

Barton Optimas (Droitwich) - Toolmaking

Materials Solutions (Worcester) - Mechatronics

Contact Dale-Victoria for more information, dale@hwgta.org 01905 330720
Got a question? Get in touch with the contact listed on each vacancy, we'd love to hear from you!
Ready to apply? Fill in our application form now!
Remember, your application should show why employers should choose you for their vacancy!