Engineering Apprenticeships
General Information
Apprenticeships take between 2 and 4 years.
Training takes place initially in our own well-equipped Training Centres - 42 weeks full time for Level 3 or 20 weeks in blocks for Level 2
Apprentices gain additional qualifications including First Aid and Functional Skills and attend regular physical activities, including a one week residential course.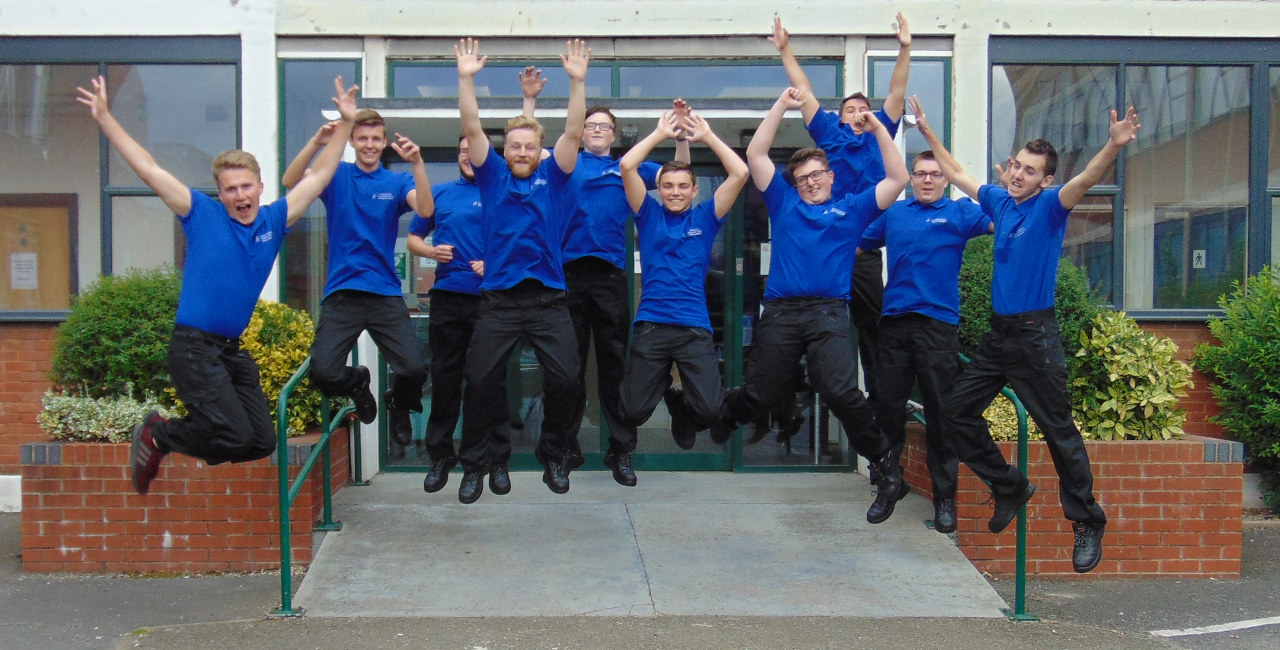 Welding is an important area of Engineering, from development right through to production. Welders are responsible for:

setting and operating welding equipment and machinery
completing inspections to ensure compliance to national standards for weld quality
understanding and producing a variety of welded joints
Preparing materials ready to join by cutting, bending and folding

Toolmaking and CNC Machining is a key area of engineering support for many manufacturing processes.
Toolmakers/Machinists will:

Manufacture using own initiative and design or interpret customer requirement
Understand and use a variety of hand and machine tools
Produce diagrams and programmes confirming to British and International standards and to customer specifications
Modify and control CNC programmes

Assembly Engineers are responsible for assembling materials and parts using instructions and appropriate tools.
This role involves:

Read and interpret drawings and specifications.
Inspect wiring installations, mechanical assemblies and electronic circuits.
Adjust, repair and correct defects.
Test product to ensure conformance to specifications.


Maintenance Engineers are a key part of the team, they ensure production continues efficiently.
This role consists of:

Installing machinery and advanced equipment
Fault finding, testing and monitoring
Repairing and replacing components
Ongoing improvement and preventative maintenance planning

Design Engineers develop and create Engineering products, see your designs come to life!
This role involves:

Working to meet customer specifications
Understand methods for designing projects
Analyse designs against the brief
Produce detailed design drawings

Although production processes and products are carefully designed, it is often necessary to adapt for market, technology or customer reasons.
Productions Engineers will:

Establish areas for improvement
Review quality and efficiency of existing products and processes
Demonstrate benefits of proposals, including costings
Work with the customer and productions teams
Career Options
Computer Aided Design Engineer
Project Engineer
Quality or Test Engineer
Electronics Engineer
CNC Machinist programmer
Toolmaker / Machinist
Multi Skilled Maintenance Technician
Welder / Fabricator
Entry requirements
Grade 5 or above Maths plus at least 4 further GCSE's at grade 4 or above.
Commitment, determination and enthusiasm!
Recruitment
Apply to HWGTA by carefully completing our application form
All applicants undergo assessment and interviews
Recruitment is between December and July. Apprenticeship starts in September.
Companies make the final recruitment decision and all Apprenticeship places are employed positions.
Apprentice Story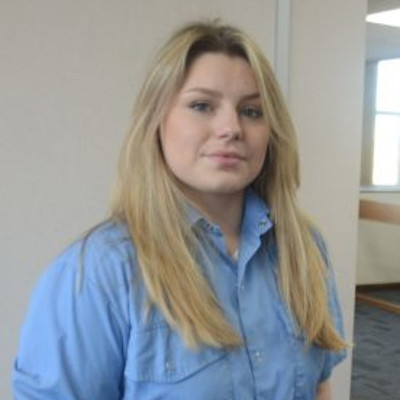 I'm Jemma and currently a second year Apprentice for Yamazaki Mazak. I came across Mazak through work experience in 2015 whilst I was completing my GCSE'S. After this experience, I decided that Engineering was the pathway I wanted to take for my future career.
Since being employed by Yamazaki Mazak they have taken the time to shape me into the confident female engineer I am today. Through the skills I have gained from the training centre at WGTA (Worcester branch of HWGTA), and the hands on work I have been tasked with whilst in company, I feel that I now have the solid foundation to succeed.
Deciding to become an Apprentice was the best choice for me. It has given me the experience of working inside a company as well as the theory I have learnt from college.

Jemma Dighton
Want to send us a message?
Get in touch by filling in the form
or start your application today