Accountancy
General Information
Apprenticeship lasts 1-3 years.
Training is completed largely in the workplace and through day-release.
As well as a vocational qualification, the Apprenticeship may also provide the opportunity to undertake further qualifications and attend a residential course. Functional skills in English and Maths may be required.
Apprentices must complete 20% off job training.
Most successful applicants will start their training at level 2 and are able to progress to Levels 3 and 4 subject to job role and competency.
Apprenticeships offer a debt free, direct route into employment.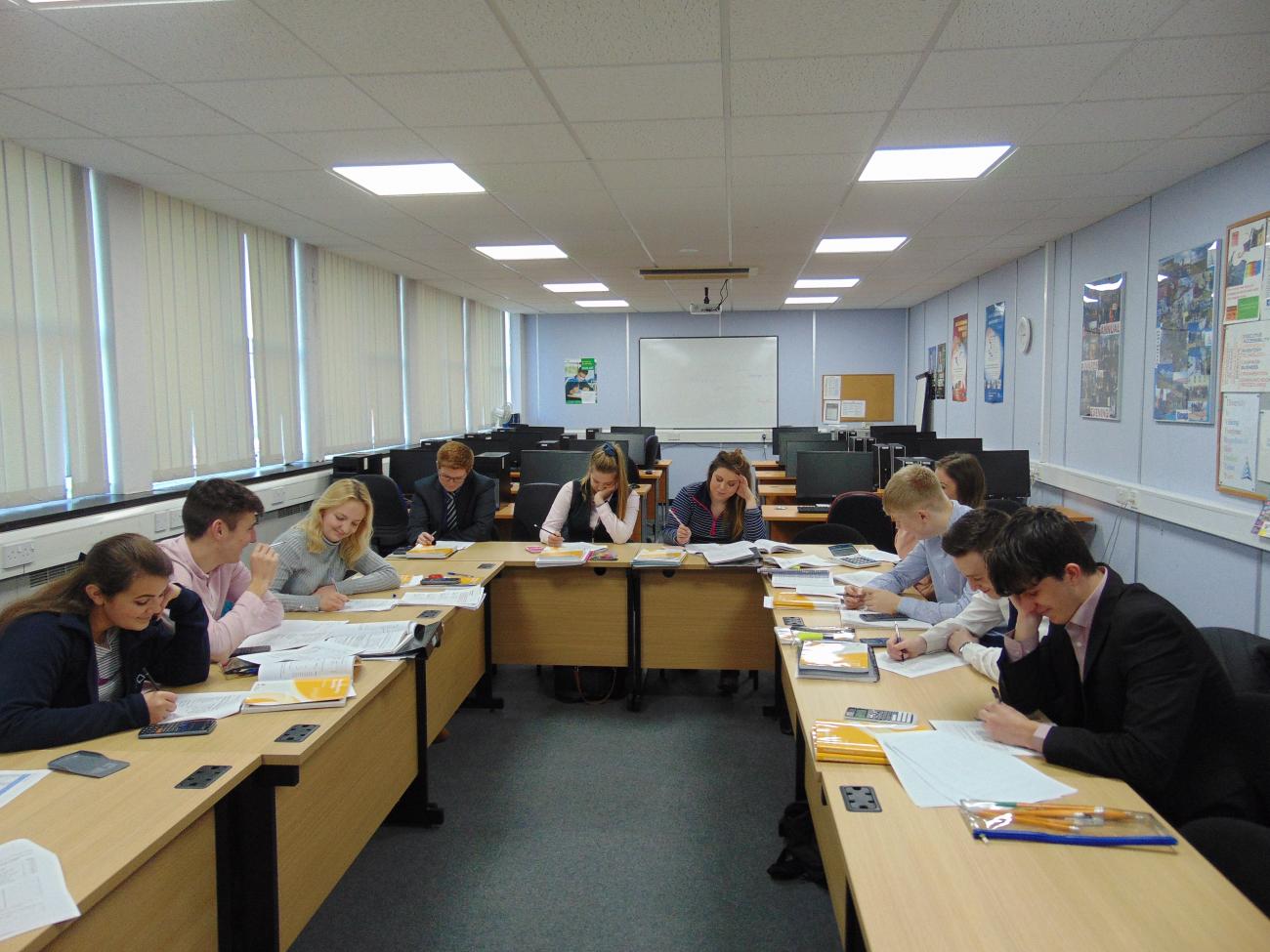 Main Components

AAT accredited
Foundation level to Accounting Certificate
Basic accounting principles and techniques
Ideal if new to finance
Units & Synoptic Assessments
End Point Assessment

Main Components

AAT Accredited Diploma in Accounting
Technical training in accounting across a range of complex accounting tasks
Ideal for progression from entry level or developing from existing workplace knowledge
Units & Synoptic Assessments
End Point Assessment

Main Components

AAT Accredited Professional Diploma
Professional status qualification
Specialisms in areas such as Tax, Credit Control and Auditing
Units & Synoptic Assessments
End Point Assessment

Career Options

Finance Controller
Accounts Assistant
Bookkeeper
Auditor
Accountant
Data analyst
Credit controller
Top benefits for applying
Gain an industry recognised, professional qualification through the Association of Accounting Technicians (AAT) at foundation level through to degree level.
Stay ahead of graduates with an Accountancy Apprenticeship, you will qualify faster than if you had gone to university and with no student debt!
Working alongside finance professionals you will qualify with a well rounded set of skills, experience and qualifications that will make you a highly sought after employee.
Entry requirements
Good GCSE grades (Grade 4 or above in Maths and English) or equivalent are required.
Commitment, determination and enthusiasm!
Recruitment
Apply to HWGTA by carefully completing our application form.
All applicants undergo assessment and interviews.
Recruitment is between February and July (levels 2 & 3), to start an Apprenticeship during September. The AAT level 4 programme starts in January with a duration of 18 months.
Companies make the final recruitment decision and all Apprenticeship places are employed positions.
Employer Story

When our company wanted to start offering Accountancy Apprenticeships in 2016, we approached HWGTA because of their excellent reputation.  Their professional approach through each step of the recruiting process is outstanding and all the staff are very supportive and friendly.
Apprentices are monitored on a regular monthly basis and the training received is of a very high standard which is evident in our apprentices' exceptional exam results.  HWGTA really do look after both the apprentice and the employer.  Would highly recommend.
Nicola Mason
Want to send us a message?
Get in touch by filling in the form
or start your application today